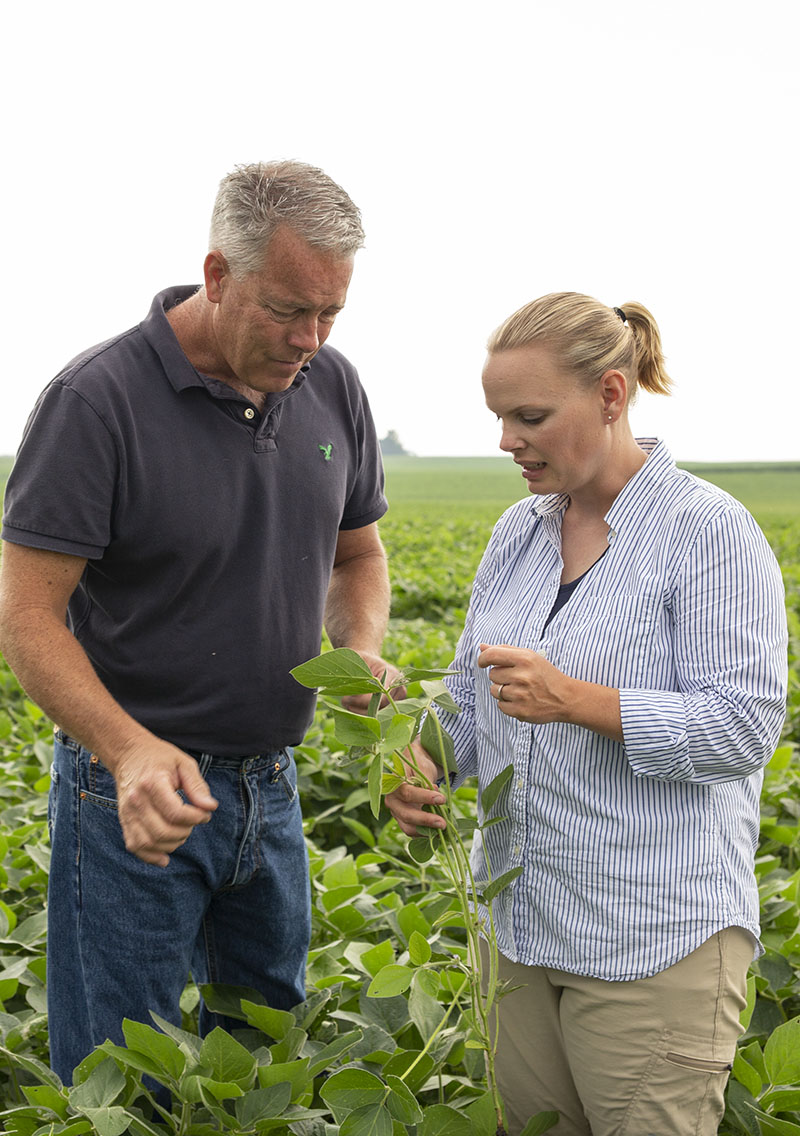 Steps to Obtaining and Maintaining CCA Certification
Pass two comprehensive exams – one for assessing knowledge of basic crop, pest, nutrient, and soil management principles and the other for more local conditions.
Document crop advising experience with grower references based on education requirements.
Two years of experience for holders of a Bachelor of Science Degree
Three years of experience for holders of an Associate Degree in a related field
Four years of experience with a High School Diploma or G.E.D
Consent to acting professionally and ethically in all interactions with growers, other advisers, and the public by signing and adhering to the CCA Code of Ethics.
Once the local board approves your experience, earn 40 hours of continuing education every two years to maintain the certification.
Get Certified
Get more detailed program criteria, application forms, and exam information by visiting the International CCA program web site or calling 698-273-8080.
Iowa Exam Study Course
The Iowa CCA board and Iowa State University provide an online review course for the Iowa exam. The course is divided into the four major exam competency areas. Within each competency area are modules that cover the subject matter. In total, there are 26 modules with nearly 8 hours of recorded programming. For individuals preferring text over audio, scripts are provided as an alternative.
Visit the ISU Agriculture and Natural resources website to learn more about the Iowa CCA exam review course.