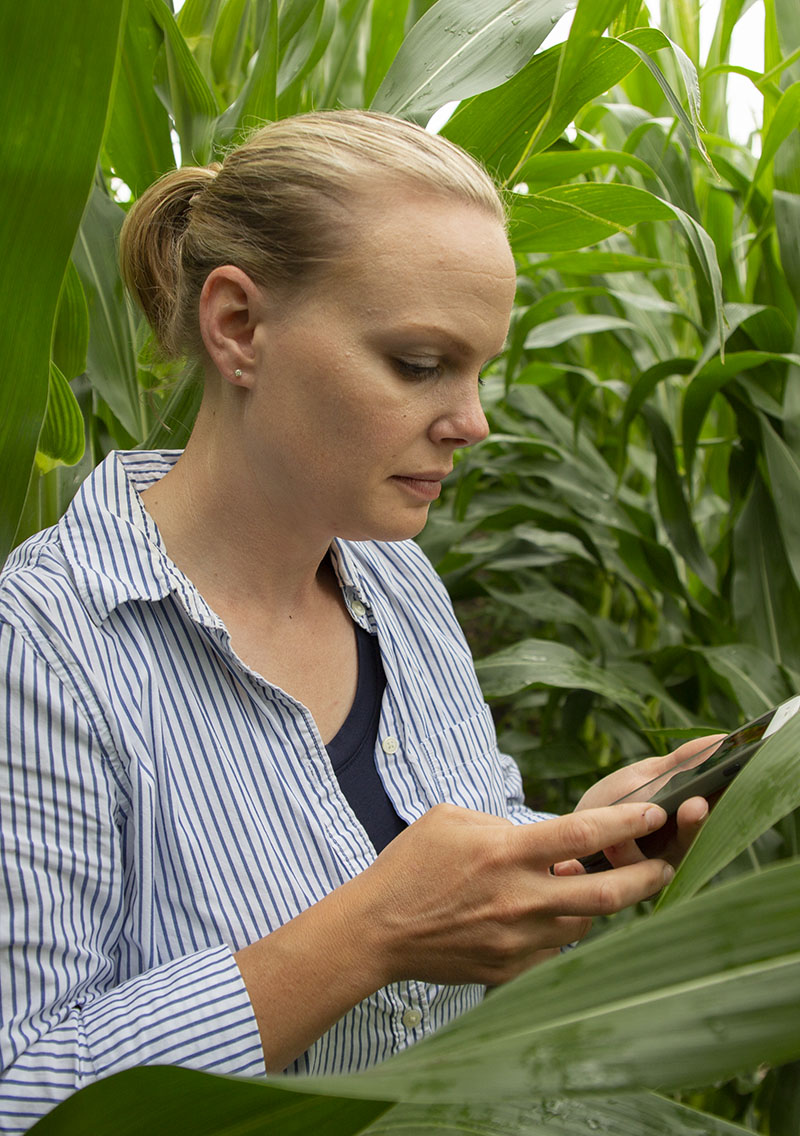 CCA is the Benchmark of Professionalism in Crop Advising
The Certified Crop Adviser (CCA) program provides the standard for expertise and competence in the crop and soil management services industry. The CCA certification was established by the American Society of Agronomy in 1992 to provide a benchmark for practicing agronomy professionals in the United States and Canada. It has grown to include other countries and more than 13,000 active certified professionals.
All certified crop advisers must pass two comprehensive exams, one of which tests knowledge required to advise crop growers in their local area. They must also meet minimum experience requirements based on their level of education in agronomy-related academic programs and sign a code of ethics. To maintain their CCA certification, these professionals must adhere to the code of ethics and take 40 hours of continuing education every two years.
The CCA program is overseen by boards at the both international and local levels. The international program is governed by the American Society of Agronomy. A state/regional board provides oversight of the CCA program in each respective state or region, including the state of Iowa. The international CCA office administers the overall program, including an international certification exam and tracking of continuing education unit needed to retain certification. The state/regional board is responsible for developing local performance objectives, a state-level certification exam, approval of experience requirements, as well as local education opportunities and marketing.
Learn more about the CCA program by visiting the International Certified Crop Adviser program web site.