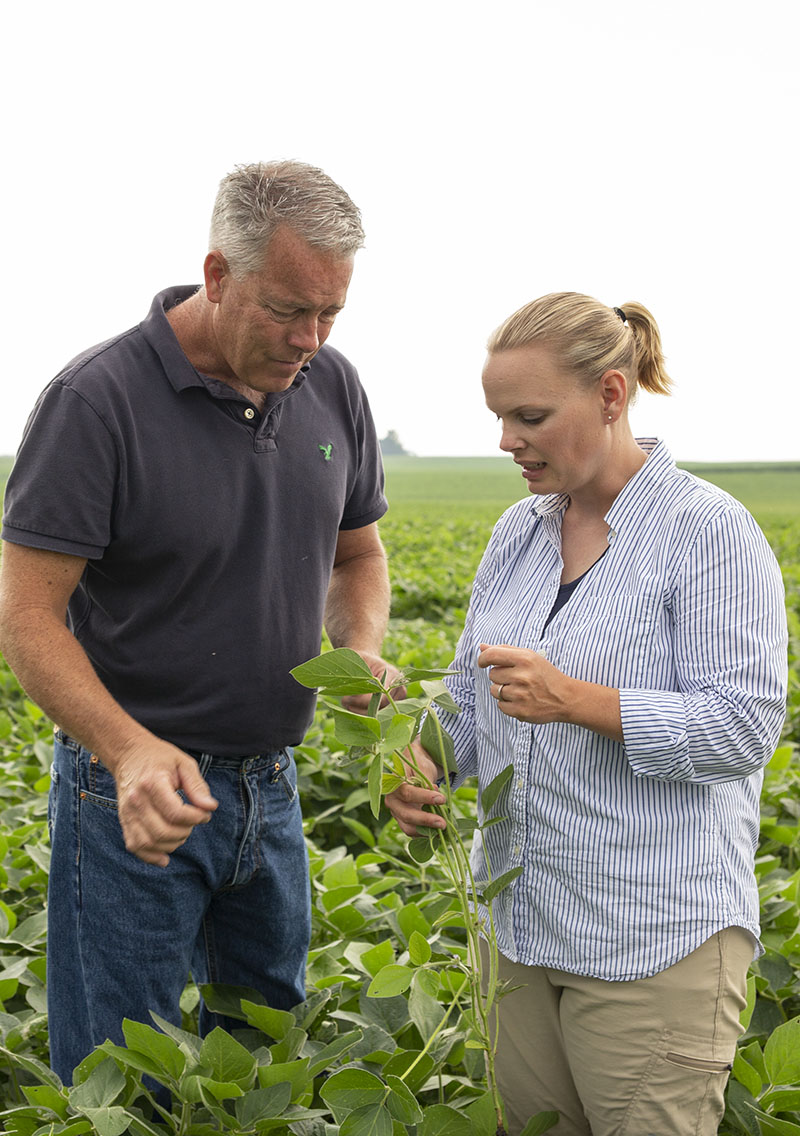 Continuing Education Requirements
40 hours every two years
One continuing education unit (CEU) is equal to one hour of classroom training
A minimum of 5 CEUs in each of the four Competency Areas

Nutrient management
Soil and water management
Pest management
Crop management

Up to 5 CEUs may be attained in Professional Development
Recertification cycle ends on December 31
Visit the International CCA program web site to check CEUs, self-report CEUs or offer CEUs for an event or training.
Click here to learn about CEU opportunities provided by the Iowa CCA board.
Specialty Certifications
Several specialty certifications are available to CCAs in good standing. These certifications build upon the basic components of the International CCA Certification to further demonstrate the Crop Adviser's proficiency in specialized areas. Specialty certifications include:
Precision Agriculture Specialty (RMS) Certification
Resistance Management Specialty (RMS) Certification
Sustainability Specialty (SSp) Certification
4R Nutrient Management Specialty (4R NMS) Certification
Visit the International CCA program website to learn more.
Certified Professional Agronomist (CPAg)
The CPAg certification is available to CCAs with at least a BS degree and multiple years of experience. To remain certified, CPAgs must earn 45.0 hours of continuing education (CEUs) every two years and pay an annual renewal fee. At least 5.0 of the 45.0 CEUs must be obtained in Professional Development.
Visit the International CCA program website to learn more.
NEW!! Certified Crop Adviser Apparel, Accessories, and Office Supplies
If you are an Iowa CCA, show off your hard-earned credentials with apparel, outerwear, hats, portfolios, and more. Have CCAs on staff and need to get them a few office supplies? Bulk order items are also available for staff to use and show your customers the quality of service they'll receive with a CCA. Popular brands such as Carhartt, North Face, and Stanley are in our store.