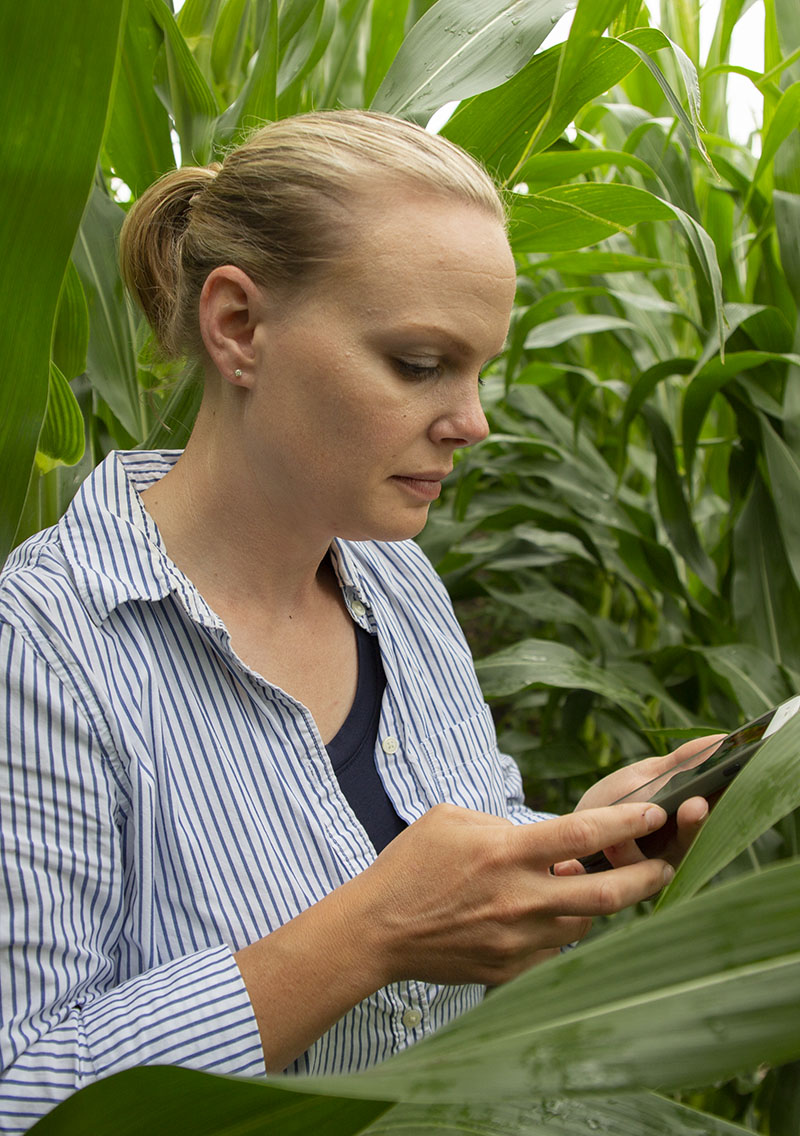 Declare Your Value.
Do you want to strengthen and broaden your equity within the field of agronomy? Do you want to show clients your advice and recommendations are based in sound agronomic principles? Do you want to prove your commitment, knowledge, and skill to your clients, an employer, or the public? If you answered yes to any of these questions, you need to become a Certified Crop Adviser!
Being a Certified Crop Adviser (CCA) adds credibility and shows that you are serious about what you do. When you become certified, you join more than 13,000 of your peers in the largest, most recognized agriculturally-oriented certification program in North America. This program's professional standards are widely respected by industry, academia, and government and are referenced in statutes. By becoming a CCA, you are telling your clients, employer, and the public you have gone above and beyond to ensure their success.
CCA Certification is the standard by which agronomy professionals are judged. Earning CCA Certification brings you:
Recognition: You are acknowledged by clientele and employers as a credible and competent adviser and partner.
Respect: You are highly regarded — above other professionals — as an adviser, consultant, and/or teacher of agronomic practices.
Opportunity: Your job opportunities and potential for earning and advancement will increase.
Pride: Your dedication to furthering your skills and continuing your education is obvious to all.
Any individual whose education, experience, and career path is associated with the practice of agronomy should become a CCA. This includes:
Field agronomists or salespeople working in commercial, private, or public sectors
Consultants and farm managers
Government personnel supporting agricultural land use
Educators and extension specialists
Government and academic scientists and agronomy researchers
Technical support personnel
Get the recognition, respect, and opportunities you deserve by becoming a CCA!